Political Postcard Mailing
---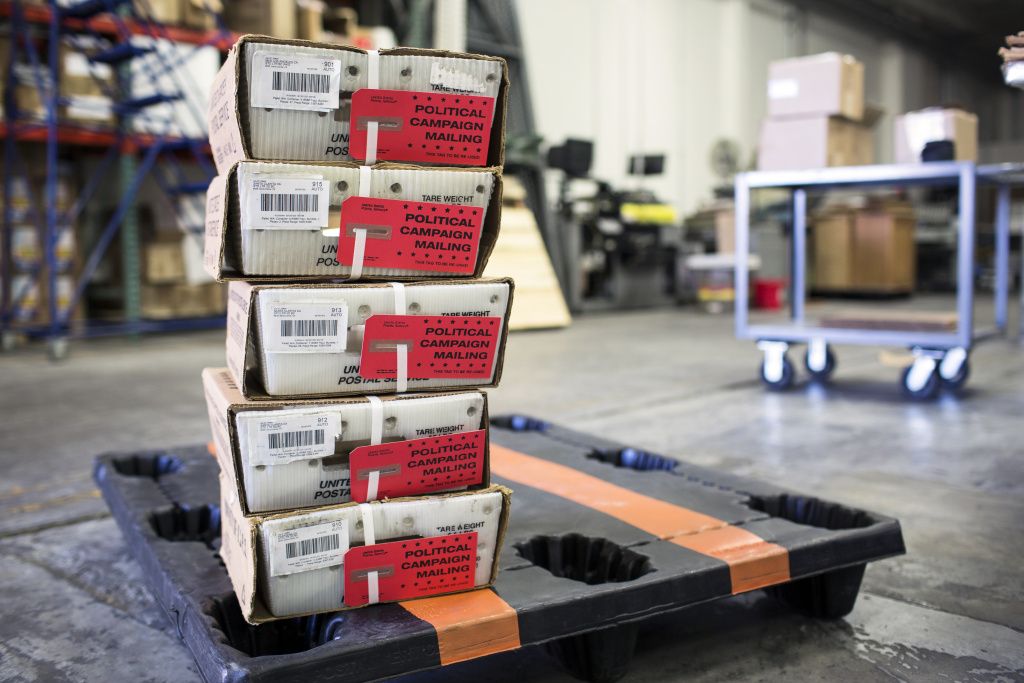 Benefits
You immediately save on shipping charges because we do not ship mailers via UPS or FedEx. We deliver your mailing, ready to go, directly to the post office.
- Time is valuable and we understand this. We can help you to save time since we do your mailing for you immediately after printing.
-  As a mailing customer, you will have use of our permit to obtain the lowest possible discount for your bulk mailings.
-  The software we utilize assigns a full electronic barcode to each address so the pieces go through the post office's automated system much faster.
-  We CASS certify your list and remove all duplicate addresses to assure you 100% valid addresses. This saves you from sending out undeliverable items.
---
Submitting Your Mailing List
We accept mailing lists via e-mail in many formats, the most common are:
Excel- Please make sure each field is in its own column.
Example: Company, Contact, Street Address, City, State, Zip Code
Example: First Name, Last Name, Street Address, City, State, Zip Code
For more information on our Bulk Mailing Services please contact Becky at (412) 826-9450.
---
REGULAR BULK MAIL - Postage Prices
CALL US FOR A QUOTE AT 412-826-9450
FIRST CLASS BULK MAIL - Postage Prices
CALL US FOR A QUOTE AT 412-826-9450
---