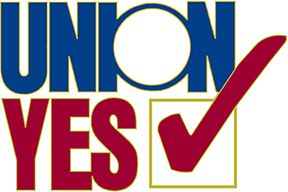 Focus on running for office and we will focus on running your printing. The Print and Copy Center can create the exact vision your campaign needs. With years of political printing expertise,it is no secret that a winning campaign relies on fast and affordable printing and political signage. From the local School Board, State legislature, Congress and U.S. Senate we have helped individuals throughout the Country achieve their campaign dreams with:
• Campaign posters
• Campaign signs
• Political banners
• Union Contract Books 
• Mailings
• Consulting
• Brochures
Your campaign dreams already have our support. Leave nothing to chance by working with The Print and Copy Center for all your Campaign needs.
If your marketing materials do not stand out from those of your competitors, your campaign will look unfocused, unstable and unprofessional.
---

---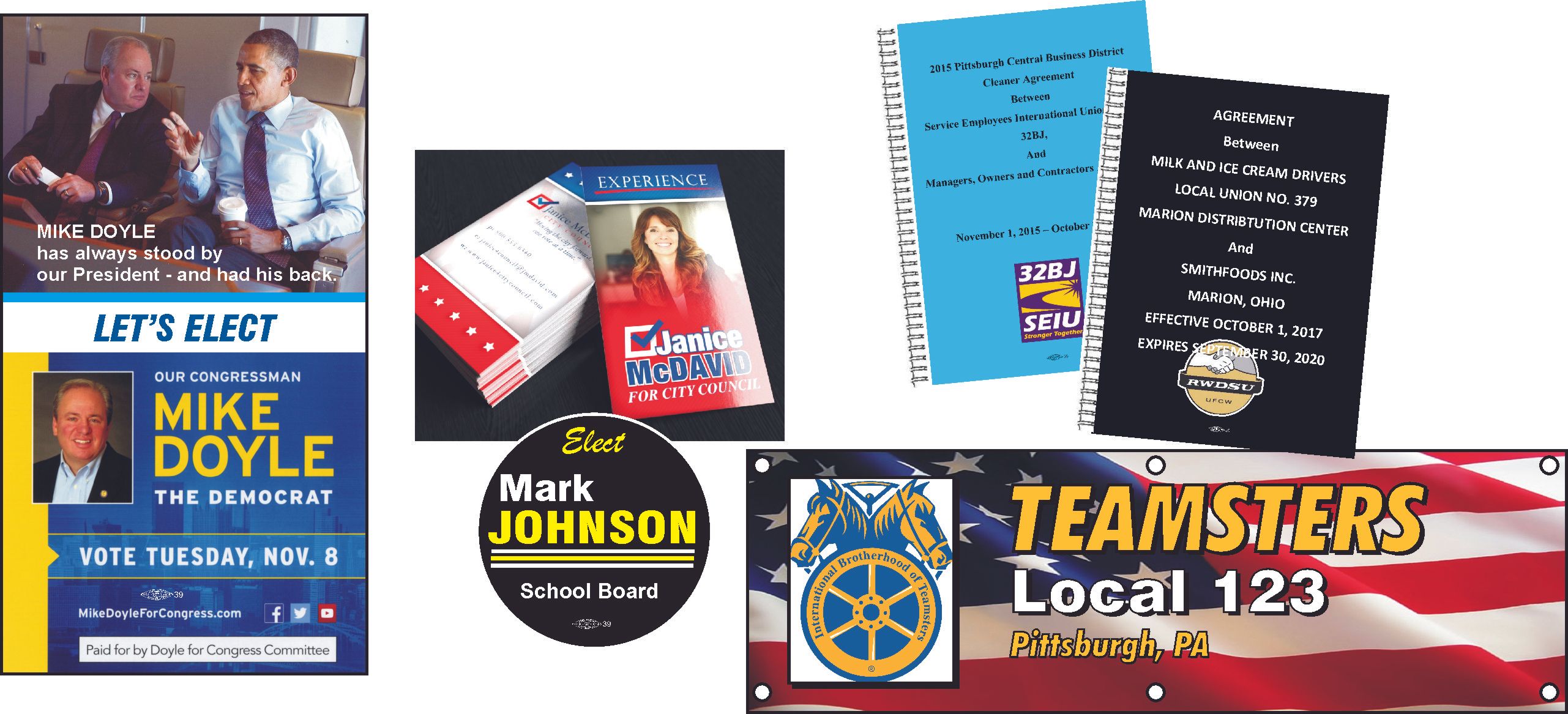 ---
Union Printing & Signs

    
Print and Copy Center is the Country's premier UNION printer... When you need it NOW. We produce everything from 10,000 contract books to 500 letterhead, on TIME every TIME. And we ship anywhere in the USA.
Awards
PCC has been recognized by and has received awards from American Rights at Work, America's watch dog for fair treatment of union workers. We are a company that has demonstrated a commitment to respect workers' rights, providing higher than required sustainable wages, retirement benefits, bereavement leave, over and above the required benefit package.
Customer Quote                                                 
Hannah Sassaman: Communicate Specialist. SEIU
Print and Copy Center is a Union Print Shop with a great interest and support for the movement for workers in our state.  I hope our fellow Unions will help them grow and thrive in our state.
I have worked closely with the Pittsburgh-area Print and Copy Center on two of our most important organizing campaigns. They have produced excellent pieces on an incredibly fast timeline, and have always bent over backwards to meet important deadlines.They understand that union organizers often have to quickly change messages and design to meet the changing needs of  difficult campaigns.
---
Our company's philosophy is that we treat our employees as well as we treat our customers.  It is the partnership between company and employees that gives the customer the quality and service that they expect and deserve.
---