WE ARE CURRENTLY NOT DOING ANY IN-HOUSE MAILINGS AT THIS TIME. IF YOU ARE INTERESTED IN A MAILING, PLEASE CONTACT US FOR DETAILS. WE ARE USING ANOTHER MAIL HOUSE AT THIS TIME. THE MINIMUM ORDER FOR A MAILER AT THIS TIME IS 2000 PIECES. PRODUCTION TIME IS 5-8 BUSINESS DAYS. THANK YOU FOR UNDERSTANDING.

Sit back, Relax and let us handle Everything!!
---
Every Door Direct Mail (EDDM) allows you to send specially designed direct mail pieces to a designated target audience of your choosing. Whether you're mailing 1,000 customized direct mail pieces or more than 10,000, you'll get the same, consistent high-quality prints from The Print & Copy Center. We work with you to formulate a strategy that will work best for your business.
Minimum order of 1000 cards.
Every Door Direct Mail allows you to:

Increase brand awareness
Introduce new products or offerings
Mail coupons
Maximize your marketing and advertising resources
Promote an event
Promote discounts during a slow season
Target a specific segment of your audience

With years of EDDM experience in Pittsburgh and throughout the country, you can rest assured you'll be delivering a customized direct mail piece that will grab your audience's attention and bring new business.

---
How does your mailpiece measure up?
Before mailing your EDDM piece, check your mailing route to make sure it targets your audience!
* Must be Standard Mail Flats only.
* Send up to 5,000 mail pieces a day per ZIP code.
Pricing
6" x 11" - $.60 per piece
6" x 9" - $.59 per piece
8.5" x 11" - $.64 per piece
Includes full color printing, addressing, take to post office
Design fee is extra depending on amount of work to design, minimum fee is $75.
---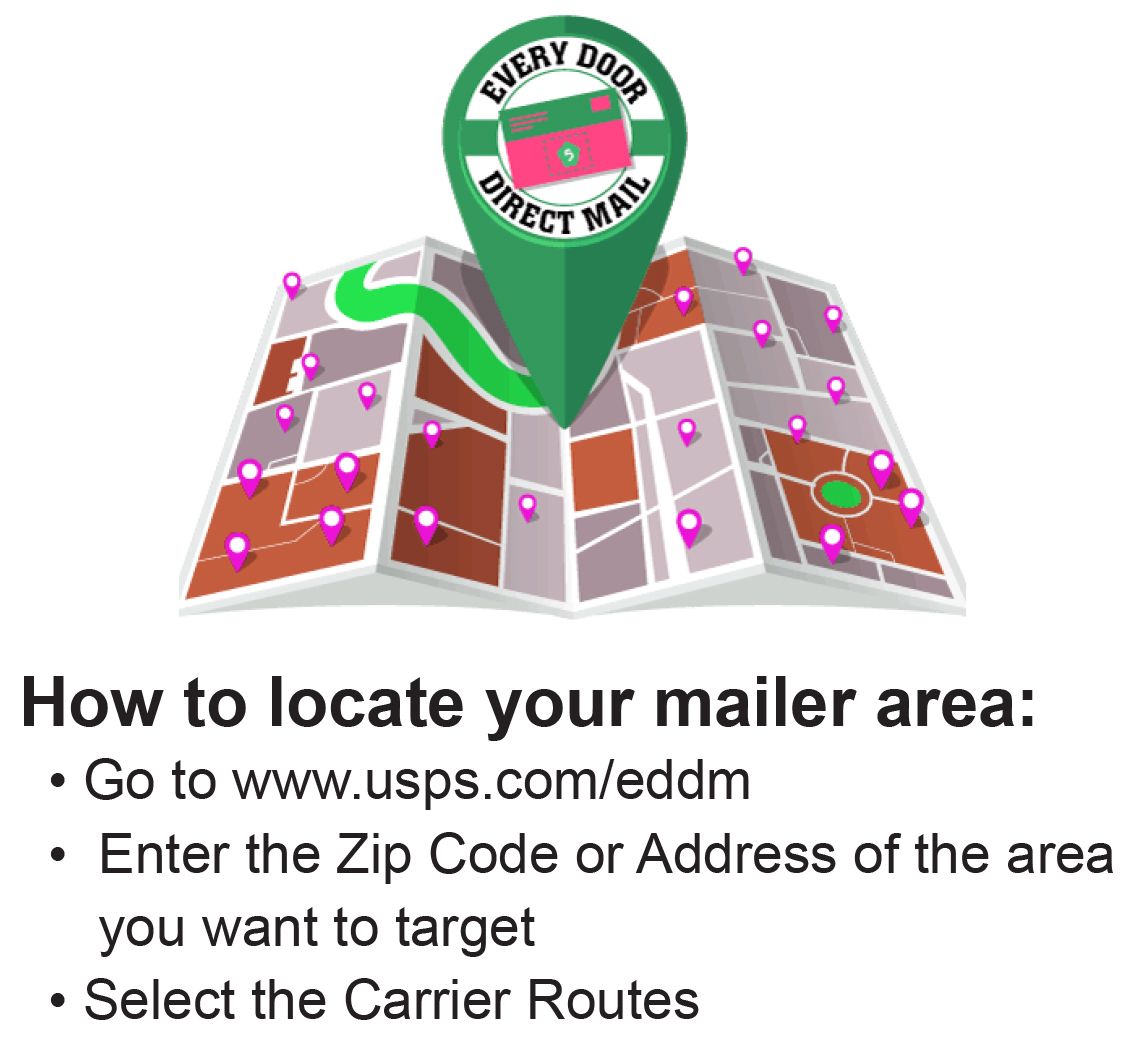 ---