Outdoor and Indoor Banners
---
Vinyl banners can be used to make a statement for a low cost. You can customize a vinyl banner for any occasion or location. You can order vinyl banners for your church, sports team, business, birthday party, graduation party, advertising event and more!
---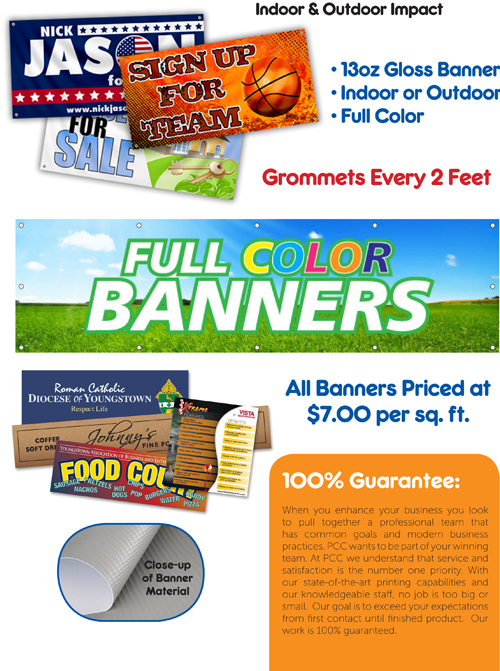 LARGE FORMAT BANNERS
We are proud to announce that we can do large oversized banners that can be done up to 16ft wide by any length with no seams! These banners are priced at $4.00 per sq. ft. plus shipping. Turnaround time is only 1 business day! Call today to order yours!