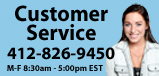 To order or for additional information,
please call Customer Service at
412-826-9450 or email us at
onlineorders@printandcopycenter.com

As a candidate, you go through a lot of money and time to get your message out. Most pieces of campaign literature are left at the point of contact. Ensure your message stays with the voter with these ingenious tri-fold or one-panel sporting event schedules.
POCKETSIZE - Pick up to 4 favorite teams; professional, college or highschool!
| Qty | 1 Side | 2 Side |
| --- | --- | --- |
| 1000 | $140 | $184 |
| 2500 | $287 | $383 |
| 5000 | $460 | $613 |
| 10,000 | $690 | $919 |