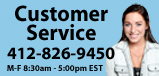 To order or for additional information,
please call Customer Service at
412-826-9450 or email us at
onlineorders@printandcopycenter.com

Poly bag signs are lightweight, heavy duty and very affordable, especially in high quantities. This is a great way to raise name identification! Poly bag signs come with wire frames for easy posting!
Shipping is extra.
26" x 16" Two Sided Poly Bags
| Qty | 1 Color | 2 Color |
| --- | --- | --- |
| 250 | $6.96ea. | NA |
| 500 | $3.87ea. | $4.92ea. |
| 1000 | $2.27ea. | $2.84ea. |
| 2500 | $1.64ea. | $1.85ea. |
| 5000 | $1.39ea. | $1.51ea. |
32" x 20" 2 Sided Poly Bag
| Qty | 1 Color | 2 Color |
| --- | --- | --- |
| 250 | $8.82ea. | NA |
| 500 | $4.71ea. | $6.33ea. |
| 1000 | $2.75ea. | $3.59ea. |
| 2500 | $2.01ea. | $2.37ea. |
| 5000 | $1.69ea. | $1.86ea. |