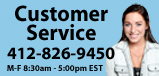 To order or for additional information, please call Customer Service at 412-826-9450 or email us at onlineorders@printandcopycenter.com

Magnetic Sports Schedules are a great way to get your name out at a sporting event. Your supporters will use them the entire season! Great for football, baseball, soccer, basketball and hockey.
CALL US FOR A CUSTOM PRICE QUOTE!
4" x 7" Magnetic Sport Schedule