Political Business Cards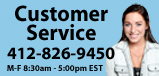 To order or for additional information, please call Customer Service at 412-826-9450 or email us at onlineorders@printandcopycenter.com.

Business cards enable you to exchange contact information, promote your campaign, or drive voters to your social media sites. The Print & Copy center specializes in business cards of all kinds. We offer everything from one color to full color business cards. With the low prices PCC offers, there is no good reason to ignore business cards for your campaign.
3.5" x 2", 100lb. Smooth Cardstock
| Qty | Full Color 1 Side | Full Color Front, Black Back | Full Color 2 Sides |
| --- | --- | --- | --- |
| 250 | $33 | $45 | $54 |
| 500 | $47 | $59 | $79 |
| 1000 | $60 | $79 | $99 |
| 2000 | $114 | $130 | $167 |
| 3000 | $168 | $207 | $245 |
| 5000 | $195 | $230 | $285 |
| 10,000 | $377 | $465 | $551 |